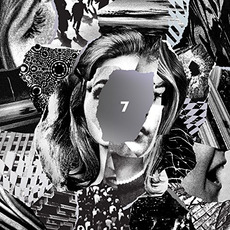 Tracks
People who bought this release also bought
This album is so dark in all the right ways. It is actually really intense to listen to from start to finish. But it's not dark or intense in an obvious way. It is far more ambiguous than that. And that's what makes Beach House such a good group. Nothing is exactley what it seems to be at face value.

Beach House has always written great songs and this album follows suit in that. The songs are beautiful and haunting while also being blissful. I also feel like this album seems to take a lot of direct influence from 90's pop and indie trends. It is very much rooted in shoegaze and draws alot of its inspiration from that sound. While this album is not a shoegaze album, it certainly owes alot of its nostalgia to some of the music to come from that genre. There are alot of noises guitar leads and fuzzy distorted walls of sound.

I also think that Beach House really takes thier percussion to the next level on this album. The drums are one of the things that makes this the most high energy album the band has put together. It's still mostly downtempo but there are a few moments where the band really picks up the pace.

Overall, this album sounds like Beach House is maturing and trying to incorporate new sounds instead of solely relying on old ones. But they haven't fully abandoned thier signature sound either. Even though others may disagree, I love this album and the more I listen to it, the more brilliant it seems to be.