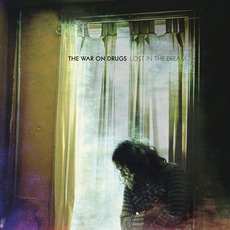 Tracks
People who bought this release also bought
To me, this became one of the unexpected highlights (for now) of this year. I only knew them by name, and that Kurt Vile is a former member of the group, but took a listen once, and boy, did i get blown away. There is so many layers and soundtextures on this album and the instrumentation is just fantastic. The opening on the first track, Under the Pressure beautifully shows the intentions of the album. Starts out with a simple synth and guitar, then the drums and piano and by the end, the leadsinger Adam Granduciel's vocal. Just beautiful. There is also a great combination of the action packed songs and the more quiet ones like Suffering and In Reverse. After the opening track, one of the singles from the album, is being played, Red Eyes, where it with Adam Granduciel's "wooh" vocals followed by the high pitched guitar and drums on the track, makes it a song, you can't avoid being affected by.

According to their previous albums, they have definitely developed their sound into a more rich filled sound, where there on this album also has been room for some saxophone, which is also a part of stating the whole atmosphere on the album. Take a song like Eyes To the Wind, which is also one of more the quiet ones there is a saxophone in the end of track that fades in to the rest of the instrumentation at last. When listening to this track, it is clear to me, why the album is called "Lost In the Dream" as it is these feelings you get overwhelmed by, like it's all a dream. There is a beautiful transition to the next track which is The Haunting Idle, after this song. This track is mostly dreamy synth and guitar sound, which is also a part of stating the atmosphere.

Alltogether they all make a beautiful album where this is not one bad or misplaced song on this album. They are all a part of making this album a whole experience, and not just single tracks that stand out as the best. I highly recommend this album if you are into alternative and psychedelic rock that dares to experiment with the instrumentation. Oh, that instrumentation.