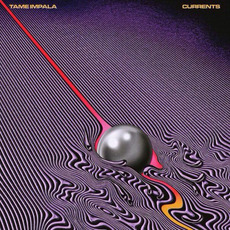 Tracks
People who bought this release also bought
This album takes me to another planet. I cannot explain the feeling I get from listening to this. It sounds like it got stuck between the future and the past and wants to be both at the same time. This album also makes masterful use of nostalgia in that it makes you feel as though you have heard it before while also being surprising and fresh.

Eventually is one of the best songs I have heard come out of the indie music scene in years. It literally digs into my soul whenever I hear it.

Kevin's vocals on this album are incredible not only in range but in how the melodies are put together. They are so playful and yet so raw and honest. They express a longing to be a child along with the realization that adulthood is waiting to be embraced. And that is something I love. This album is in a wrestling match with itself and it makes for a compelling listening expirience.