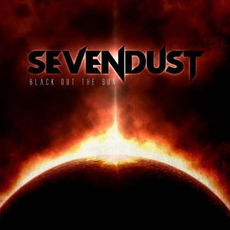 Tracks
People who bought this release also bought
Another top-notch Sevendust album. If you love Sevendust, you most likely have it already. If you are looking to start your collection, this is a solid place to start!

"Murder Bar" and "Cold as War" are my top tracks!
Sevendust's new album is solid. Takes a few spins to really get into it, but most of their discs take a while to sink in. There's some great songs, some fair songs, and a few filler songs. Heavy at times, melodic, catchy for the most part. This is standard Sevendust. Clint Lowery is back and makes his vocal presence known on the killer track "Got a Feeling" which he shares vocal duties with Lajon Witherspoon. Very reminiscent of Clint's side project "Hello Demons, Meet Skeletons." Very cool, very laid back, and a stand-out track from the album. If you're already a fan, you'll welcome this album. If you're not, it won't sell you.