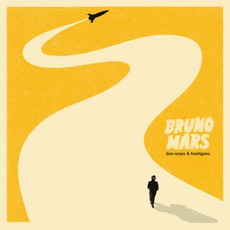 Tracks
People who bought this release also bought
I absolutely LOVE The Lazy Song -- and all of the other songs on this album are great too! I totally recommend purchasing the whole albumn -- you won't be dissapointed
This catchy album is great for when you're feeling low. The upbeat tempo is perfect for a summer party, despite being Bruno's debut solo album. The first single from the album "Just the Way You Are" has become an international top 10 hit, proving just how far Bruno has come. A relatively new artist, Bruno's sound has been compared to that of Michael Jackson and Paolo Nutini. A mix of both singers makes for the truly original sound that is Bruno Mars. Enjoy!
If one has written songs as a musician already for many other stars and also than producer was successfully active, then are the unambiguously good prerau settlements for own career. This also finds Bruno Mars. The musician born on the 8th of October, 1985 on Hawaii already had as a guest musician a lot of charter result. Now his first single "Just The Way You Are" also gives his first Soloerfolg to him and the debut album "Doo-Wops & hooligans" confirms this success.

12 songs on the album refresh us once more with nice R'n'B music lately really rather seldom has given. The known artists have contorted more and more in the electronic direction and have turned to the real R'n'B the back. Not Bruno Mars - he sprays with his songs also in cold winter a warm feeling. The songs are carried by the unfathomably gentle voice of Bruno Mars carried and are perfected by perfectly elective drums.

However, the album also has a wild side. Songs like "Runaway of baby" and "Marry You" are a real change to all what one topically in the charts finds. But also apart from the album is a change. On "Doo-Wops & hooligans" one finds animate songs to the dancing, as well as songs which one best hears on the couch with a glass of wine. Such a thing we have been glad for at least one year and can recommend the debut album of Bruno Mars without limitation and owe the good man.
I have an absolute favorite song which is THE LAZY SONG on this album and I believe anyone that just needs a little lift should definitely listen to it. Bruno Mars has such a soothing voice and the beats and lyrics just really make the day a little brighter.