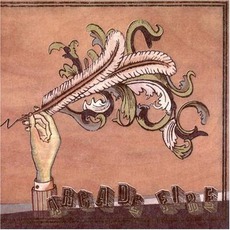 Tracks
People who bought this release also bought
Though Arcade Fire won a Grammy this year for their most recent effort, "The Suburbs", this album is their best work to date. It's also one of the best albums of the last ten years.

A large part of the magic of this album comes from its storyline - a town where the power has gone out, the parents have disappeared, and the children are taking over.

"Tunnels" is a love song from one of these children to another, a pledge that the singer will dig a tunnel through the snow to get to her, after which they will "let our hair grow long, and forget all we used to know".

"Power Out" is harder and fast, and Win Butler sings about waking up to the power outage and discovering his parents are dead, so he ventures out into the night to "find the light", and discovers that the "kids are swingin' from the power lines, nobody's home, so nobody minds".

Also on this record is "Haiti", an homage in tropical island sounds to Regine Chassagne's ancestral country.

"Rebellion" is an anthem for childhood and youth, and is in keeping with the town-run-by-children storyline. This song features a driving beat, which is one of Arcade Fire's hallmarks.

The most famous of all of Arcade Fire's songs (for those who listened before the Grammy's, anyway) is the song "Wake Up". It begins with majestic full-band vocals (at concerts, the entire audience will sing this part). The singer is speaking about growing up, saying, "Children, don't grow up, our bodies get bigger, but our hearts get torn up". The song changes completely about half-way through into a charming swing beat with piano.

"Wake Up" is the song used in the trailer for "Where the Wild Things Are".
Funeral is the first release of the band Arcade Fire. Arcade Fire is one of the biggest names in Indie music today. The music from this album was used in the movie Where The Wild Things Are. This album is their best work. The music is very emotional and the violin and piano parts highlight that throughout the album. The album shows a sad but empowering view of life, which can be seen especially in the song Haiti.