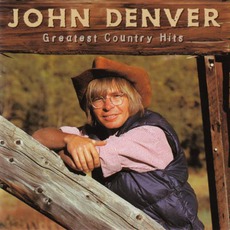 Tracks
People who bought this release also bought
I recently bought this album. If you are a John Denver fan, it would act as a definitive 'country' hits collection and if you are not a 'country & western' fan be prepared to be suprised.

This is a melody rich album with good strong 'story' driven songs. An alum devoid of the many repetitive songs we hear today.

There are a number of solid hits on this album. I am thinking of the strong opener Country Roads and contains some real high hitters like Annie's song, I'm sorry, Looking for space among many others.

There are also a couple of live songs thrown in for good measure [Sweet Surrender and Thank God I'm a country boy].

Worth noting is that for a 70's album its great but only deserves a four as the recording value doesn't scratch todays standards.