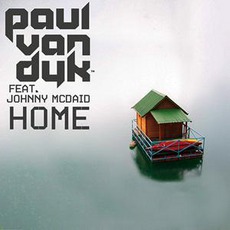 Tracks
People who bought this release also bought
...i'm not sure what i think of when i see the tag "trance" but this is not what initially comes to mind. i struggle with pigeon holing music anyway... this is simply a cracking tune wherever you want to place it in the music spectrum. the melody is easily accessible and the chorus uplifting ....it's refreshing to hear lyrics in dance music that have some heart, that are written from the soul. all too often we are given a trite and superficial, insistence to "get on the dance floor". here we get some emotion. the vocal is well delivered by johnny mcdaid who co-wrote the song that was awarded the accolade of best track at the 2009 trance awards!

simply because of the lyrics and the melody you will keep coming back to this track irrespective of what ever genre it falls into or you fall into! i just downloaded the radio edits but i'm giving some serious contemplation to buying the longer mixes as well!
Paul van Dyk released his hit song "Home". It was recorded like the soundtrack to the film and he even plays himself in the continuation of the successful movie "Keinohrhasen". Paul van Dyk is artist nominated on Grammy Award. As well he is one of the best producers and electronic dance music DJs. Paul was proclaimed "World's No.1 DJ" in 2005 as well as in 2006 by DJ Magazine. Since 1998 he stayed in the "Top 10". In 2007 Paul van Dyk sold worldwide more than three million albums. Now you understand that this song is obligatory to listen.