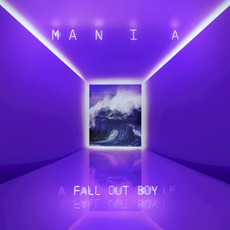 Tracks
People who bought this release also bought
Fall Out Boy's MANIA is a really good follow up to the brilliant American Beauty/American Psycho. For me personally American is the better album but this is pretty close to that.
An album full of songs like 'Champion', 'Young And Menace', 'Stay Frosty Royal Milk Tea' and "Last Of The Real Ones'.
This is well worth a listen or two or more, you won't be disappointed if you are already a fan but anyone else, I think, will enjoy this new offering from Fall Out Boy.