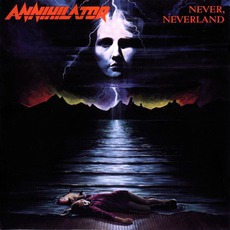 Tracks
People who bought this release also bought
Annihilator's 2nd release Never, Neverland just picks up where Alice in Hell left off. The re-issue has some bonus tracks which are demos that some folks may enjoy, but they do nothing for me.

What we get with Never, Neverland is that second wave of thrash that hit in the late 1980's, early 90's. There are a few thrashers on here, but what we mainly get are some mid tempo songs which is kinda just like Alice in Hell. There are a couple classics on here like The Fun Palace, Never, Neverland, and Sixes and Sevens.

You also get a quality 320 bit MP3 download from mp3caprice. Overall this is an excellent album and a must for any Annihilator fan. Download with confidence.