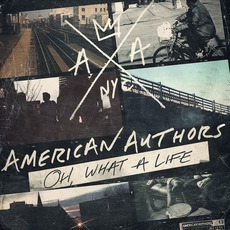 Tracks
People who bought this release also bought
This album is a great debut for the band. The use of several non-conventional and rarely-heard instruments, combined with heartfelt lyrics and a vibe that makes you want to get up and dance, make this one of the best albums of 2014.
Best day of my life was a hit for a good part of 2014, and is a bit of an anthem as well. In songs like "Home" and "Oh, What A Life" deeper concepts life and family are pondered.
This album boasts several anthems for those of us who are eternal optimists in "Believer", "Best Day of My Life", and "Luck".

Overall a fantastic album for anyone with ears.