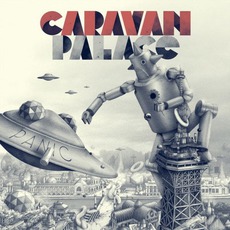 Tracks
People who bought this release also bought
Wow. Like just Wow. A friend of mine was playing this album when I came over and I just kind of sat there with my eyebrows furrowed and I asked "What. Is. This??"
She responds "oh do you like it? This is electric swing. Newer Genre I've been getting into. Band's called Caravan Palace."

With a beautiful blend of classic swing and subtle modern styles, caravan Palace is quite possibly one of the most pleasurable albums I have ever listened to.
Especially The song "Rock it for me" where the vocal style switches up in a very distinct but enjoyable swing vibe.
If you're looking for something that breaks the norm from the usual pop music of the modern day while truly being a pleasurable listening experience, look no further.