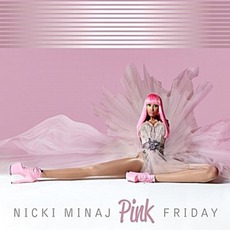 Tracks
People who bought this release also bought
Catchy songs are no substitute for poor lyrics. The lyrical content of these tracks are lacking...nothing like the old days of the Beatles, Led Zeppelin, Bob Dylan, etc. This type of music is why people have lost hope in the music industry because music like this is being popularized because it has a catchy, overused beat but no substance to the songs.
I like this Album as it's in my opinion quite different from other popular artist such as "Rihanna" "Britney". It feels like it has a lot of soul.

My favorite songs from this album has to be moment 3 life, super-bass and save me

Although i generally liked the album I didn't like the song did it on them, just too strange for my liking, gives me a nasty picture on my mind that i wont discuss

I gave this album 4/5 because I generally liked the album

I'm not talking poultry when I say this chickens firrrrrrried…if Nicki can make Britney's crap song good with this one single line you know her album is amazing!!! Super bass and moment 4 life alone make the album worth it. Buy this album you wont regret it.