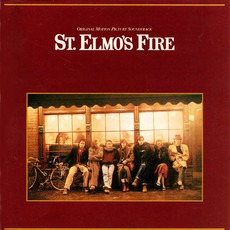 St. Elmo's Fire
by

Various Artists
Tracks
People who bought this release also bought
Many have watched the movie "St Elmo's Fire" and loved it. For them, this album will be a welcome walk down memory lane. For me, I heard the music first, and then decided to watch the movie.
John Parr's song, "St Elmo's Fire: Man in Motion" is an excellent, upbeat 80s rock/pop song that is played a lot on the radio, but it is hard to find online. The song itself is worth the price of admission.
That said, David Foster's uniquely soothing piano/synthesizer music is relaxing and not boring (many relaxing songs are boring). It makes one feel like walking in New England or in some old, historic town on a brisk autumn day. Very good stuff.