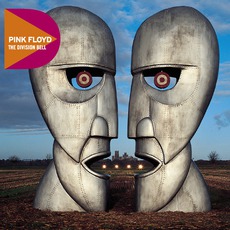 Tracks
People who bought this release also bought
This is a very much underrated album. Partially because of the incredible history of the group; it's just not possible to follow up albums like Dark Side of the Moon and The Wall, partly because of the absence of Roger Waters, but taken on it's own right, this is a very interesting album. Like most Floyd albums, the entire thing flows together, as if it's a continuous piece and not a collection of songs. Most of the album was written by guitarist/lead vocalist David Gilmour and keyboardist Richard Wright. Gilmour's wife Polly Samson also made lyrical contributions. Nick Mason took his usual drumming duties for the album.

Communication is the primary theme of the album. The idea was that simply talking things out could solve most of the world's problems. This is probably most obvious in the appropriately named "Keep Talking", one of the album's best songs. An electronic voice repeats "all we need to do is make sure we keep talking"...that voice was Stephen Hawking. The song was the number one album rock track for six straight weeks.

The first single released was "Take It Back", which features the nursery rhyme "Ring Around the Rosie" during an instrumental section. It's one of the most melodic of the tracks. In the lyrics, the narrator tells of how much 'she' loves him, and the lengths of which the narrator tests "her". The second single was "High Hopes", along with "Keep "Talking". "High Hopes" was an autobiographical song written by Gilmour about what someone might gain and lose over the course of their life. Like many of the songs, it prominently features the sound of bells. The name "The Division Bell" was taken from the division bell run by British Parliament to announce a vote. Decisions and consequences weigh heavily throughout the album.

In addition to the tracks already mentioned, there are many excellent tracks on this album, including "Poles Apart" and "Coming Back to Life", a personal favorite. Long time Floyd fans might turn their noses up at anything without Roger Waters, but taking such biases out of the equation leaves an excellent progressive rock album...perhaps a bit heavy-handed with it's themes, but still an extremely well made album from some of the all-time talents in music. This is more than worth giving a try whether or not you are a Floyd fan.