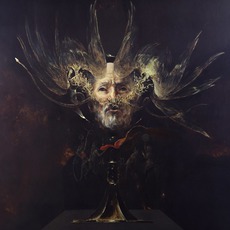 Tracks
People who bought this release also bought
One of metal's most relentless bands has returned with their long-awaited tenth studio album. It has been five years since Behemoth's last album, Evangelion, which at the time was hailed by many as the group's best work. Those five years were filled with strife ranging from cancelled tours and legal controversy to frontman Nergal's leukemia. Rather unsurprisingly, Nergal's brush with death has left him no less blasphemous. In fact, the lyrics on this bluntly titled album hone in more than ever on the Judeo-Christian, Western literary caricature of the devil. While not quite conceptual (even the aforementioned caricature is described very vaguely here), Behemoth avoids detours into the mythologies of Mesopotamia and such of albums past and instead paints Satan in a nearly sympathetic light. Because of this, it is interesting to determine whether the themes and ideas presented here are more literal or more metaphorical, making The Satanist Behemoth's most personal album on various levels.

The Satanist is far and away the most diverse Behemoth album to date. The only indication of what was to come here was on Evangelion's closing track, the epic, doom-ladden "Lucifer". The lead-off single "Blow Your Trumpets Gabriel" practically picks up right where "Lucifer" left off, going from full-on funeral march mode into frenetic death metal almost at the drop of a hat. In fact, only a third of these songs sound generally like the Behemoth of yore, but even "Furor Divinus", "Amen", and "In the Absence ov Light" contain strong melodies, impressive tempo changes, and greater orchestration. "Messe Noire", "Ben Sahar", and the title track are generally more mid-paced; "The Satanist" would almost be radio-friendly if it weren't for the furious vocals and the warp-speed ending. The most impressive tracks, however, are "Ora Pro Nobis Lucifer", and the epic closer "O Father O Satan O Sun!". The former pretty much encapsulates everything that Behemoth does well into a single, distilled, turbo-charged, fire-breathing anthem with a catchy chorus and brutal bridge. The latter sounds almost like an early Emperor track, with its symphonic bent, melodic backing vocals, powerful lyrics, and spoken-word outro. Taken as a whole, it evokes the paradox of mankind's conflict between individuality and desire for submission of some kind (a running theme on the album), and above all, it proves that Behemoth are in no way preaching whatever their message happens to be.

The production on The Satanist is absolutely perfect, expertly balancing the black metal and death metal sides of Behemoth. The guitars are crisp; Orion's bass sticks out when it needs to; Inferno's drums are booming, and there is still room for horns and other added instrumentation as well as a healthy amount of reverb. Anchoring it all is Nergal's vocals. Thankfully, he has largely forsaken the rather passé layering of high and low screams, favoring instead a raw, honest-to-goodness, throat-shredding aesthetic that puts him among the greatest growlers in all of metal.

Between the stellar songwriting, spectacular production values, and focused lyrical content, Behemoth have concocted what is probably their most potent album ever. Some fans might be turned off by the lack of full-on pummeling that filled the last few albums, but the diversity makes it all the more memorable and much easier for newcomers to appreciate; the ones who will be disappointed are few and far between. In spite of everything that the band has endured leading up to now, The Satanist manages to be that rare album that surpasses its hype. Possibly the comeback story of the year, and definitely a contender for top metal album of 2014.