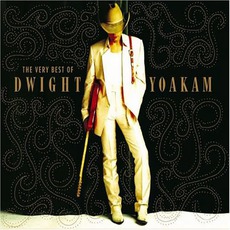 Tracks
People who bought this release also bought
I have listened to Dwight Yoakam since he started. My first introduction to country music was this man. He is the one who started the rocker hillbilly look in the 90's. He brought country music back to life! He does his unique spin on country classics such as "Act Naturally" and also to rock classics like "Crazy Little Thing Called Love". He even does his take on Elvis songs like "Little Sister" and "Suspicious Minds".

Dwight Yoakam revitalized rockabilly, innovate country, and "countryfied" rock.
Dwight Yoakam is a singer with a twangy voice for people who don't like twangy voices...He sings songs that rock, sad songs that have a genuine sadness to them. And he can sing. Listen to I sang Dixie...it'll bring a tear. His songs also rock!!!....listen to Crazy Little Thing Called Love. You won't forget the original but you'll love this one anyway.I mean you'll really love it!!
Not a bad song in this collection.If you're a fan,the hits are here. If you're new to this classic country singer what a great place to start.