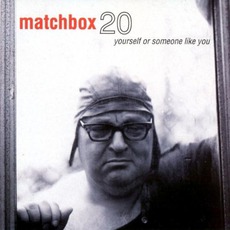 Tracks
People who bought this release also bought
Matchbox Twenty's "Yourself or Someone Like You" is a simply wonderful album. It starts right off with "Real World". The title of that song basically states a huge component of the themes of this album--how do we all deal with the real world? What is your real world? And so, it makes perfect sense that the very first song would have the line "I wish the real world, would just stop hassling me". It presents an interesting concept, being able to just escape reality. Other lines, like those about being the "head honcho" or "rainmaker" let the listener connect with the singer. If you're human, you've almost definitely at least thought about what it'd be like to be something more, or feeling like the whole world (except for that one person, of course) just isn't working for you.
"Long Day" looks more into that "one person" idea, while still focusing on the aggravations of the world. It's something everything goes through, and it's a lovely, emotional (angry/hurt) song. All of the songs are emotional, and it's awesome. Rob Thomas' somehow makes you just want to feel what the writer of the song was feeling at that time.
This album is an experience. It lets you see you're not alone, and yet that you are. What I mean by that is it shows that others are going through the same thing, but the world still might feel like a cruel place at times. It's all quite deep, but the songs are catchy and beautiful, too. This is one of my favorite albums of all times.