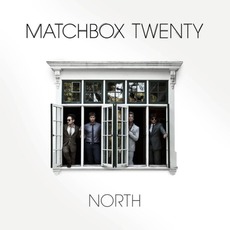 Tracks
People who bought this release also bought
Matchbox twenty always delivers with their albums! although my personal favorite is still the first album this album was fantastic and comes in a close second. This album has several great tracks, my favorites being overjoyed and like sugar. I went to see them in concert for the first time and was amazed and how great they sounded live. Matchbox twenty will always be one of my favorites!
It's been awhile since I'd heard from Matchbox Twenty. I first heard them on the album "Yourself Or Someone Like You" during the grunge era. I love Rob Thomas' voice and I even like his solo career, but i like him better with Matchbox 20.
North is pretty good. I like the tracks "She's So Mean", "Overjoyed" and "Like Sugar". It's good to hear this Florida band again.