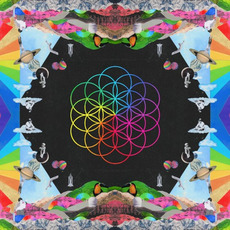 Tracks
People who bought this release also bought
Another chart-topper from British band, Coldplay. A Head Full of Dreams is their seventh studio album release to date, coming roughly two years after the release of Ghost Stories, which has been called the 'night' to this albums 'day' - after listening through it several times, I endorse these sentiments.

Full of feel good, anthemic songs, this is arguably the Coldplay album most likely to have you on your feet. Alternating between upbeat, disco influenced tracks like Adventure of a Lifetime, to the bittersweet, slow dance worthy Everglow and Amazing Day, this album never gets boring. It will do doubt be considered too mainstream for some (those who haven't yet realised that Coldplay is one of the world's most popular bands), who may not like the fact that Coldplay have collaborated with a number of artists (such as Beyonce and Tove Lo) for this album (and even a clip with Barack Obama singing!). If, on the other hand, you don't take yourself too seriously, and are looking for an fun, easygoing Summer (in NZ) soundtrack to chill with during the day, or dance to at night, then this is for you! Well worth buying.

Although often known for their more melancholic sound, Coldplay are a band thoroughly capable of giving a good time, and A Head Full of Dreams bears full witness to that, with some beautiful moments thrown in as well. Five stars.