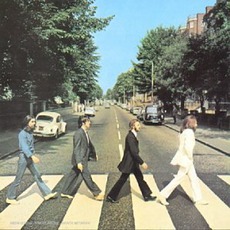 Tracks
People who bought this release also bought
The last album recorded by The Beatles. Let it Be comes after but was recorded before.
George's two contributions are to the fore. Something and Here Comes The Sun - amazing songs from the group's #3 songwriter.
Paul's vocals on Oh Darling! have to heard to be believed.
The second half of this classic features a medley of half-songs that truly stun. An album that is worth all the hype that surrounds it.