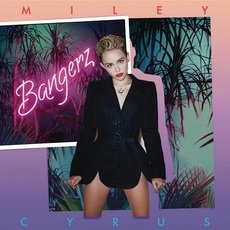 Tracks
People who bought this release also bought
I like Miley's new style better than her old one. They songs are more enjoyable and they have more thought. My favourite songs from her album:
Adore you - the vocals are amazing which really showcases Miley's talent
We can't stop - this song is so good because it's different to other types of songs .e.g it's sang in a different way and the beat is different.
Drive - again Miley's vocals are amazing but the music is really good
Wrecking ball - I feel a lot of emotion in this song

But all the other songs are repetitive and boring. The song with Britney Spears is a big let down as it's all digitally modified. Yo can't even here Britney's voice.

Overall a few good songs and some repetitive songs.
When I previewed the album when it came out I wasn't sold on her new sound. There was still something country-ish about her voice. We Can't Stop was a great way to intro into a different sound for Miley. Hannah Montana she was not anymore. But the song that changed everything for me was Wrecking Ball. WHAT A SONG! The lyrics are powerful and the song is beautifully executed by Miley. It still stands out to me as the best song. I do like the dancy beat with Britney in SMS (Bangerz) as well.
I stand corrected. I went into this album expecting totally vapid dross, horrible songwriting, and mediocre vocals. Now I realize that Miley Cyrus deserved all the hype and attention she got because not only can she actually sing, but she has a great team of song writers around her and ended up writing one of the most fun pop albums of the year. "Bangerz" opens up with the surprisingly sweet and memorable "Adore You" and then goes into the biggest hit of the year so far "We Can't Stop"--a slow party anthem that has long staying power and has really grown on me. The other highlight of "Bangerz" is the beautiful "Wrecking Ball", although there is no shortage of great songs on the deluxe version. Highly recommended for people that don't take themselves too seriously.