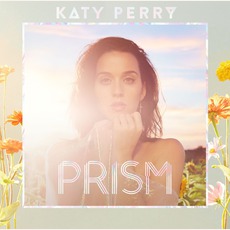 Tracks
People who bought this release also bought
This album is very good and shows a change in music direction to Katy Perry. The songs are nicely produced. My favourite songs are Dark Horse, Birthday, Roar, Legendary Lovers and Unconditionally. This album is nice for listening. There are many different types of genres.

The reason I gave it 4 * is because of the change in music direction. I think Katy's other album was much better and much stronger.
I have downloaded this album and like most listen to the one song I know over and over. Roar is a great song and was the best single to get you started on "Prism." Fast forward to Dark Horse. It was such a different type of song for Katy Perry but it paid off. It has a catchy beat and makes a great dancing by yourself getting dressed for work song. I have to say that my favorite as of late has been Unconditionally. I was watching TV and heard it in a promo for a show on ABC. I thought what a great song. I didn't know I already had it until I listened to the album. A great album for Katy Perry
I have had this album for a little over a week and listened to it from beginning to end at least 4 times at home and during a plane ride. all times I didn't skip any songs although I would say I may have tuned some out or didn't pay as much attention because they were too "pop" and sounded the same. Dark Horse, Birthday, and This is How we Do have the potential to be great dance hits. This Moment could be a great anthem/theme song like Roar. as far as slow songs Unconditionally is awesome but Love Me and It takes Two are good too. Basically in pure Katy Perry style the album is worth getting as there are plenty of good tracks. I hate getting an album with just 1-2 good songs, this is not one of them. Enjoy!!
Roar starts you off with a roar!! and I think it is one of the best songs that she has done-I love It. This is KATY's third album and I think it is a good effort. She is starting to grow as artist with this set you can see the changes. Songs like Legendary Lovers and Birthday are so much fun and really change in styles as they go on. Walking On Air has that signature Katy and you just want to dance when you hear this song. Unconditionally and Dark Horse with (juicy J) are some of her best works, Dark horse starts off slow and then gets going then goes back to a rhythmic sound and good dance tune. Walking On Air is the party song that will be a dance club anthem. The song Ghost is a haunting tune with violins and her moving vocals. This is in my opinion the best effort she has to date, there is enough hooks and beats to keep you going and her voice sounds fantastic , give it a listen you wont be disappointed. P.S the song Choose Your Battles is a great song. that is only on the Deluxe Edition.