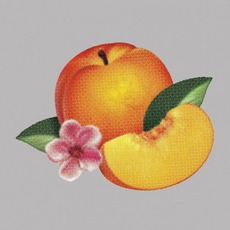 Tracks
People who bought this release also bought
This album has grown on me a lot over the years. The more i have heard it, the more i an realizing that it is a really brilliant album. I think what I like the most about it is that Phoenix seems to be pushing themselves into new sonic territories. They didn't abandon their style or sound, they just approached it from a different angle. This album has a great deal of emotional depth that can really be felt while listening to it. I feel like this album sounds very genuine but also remains accessible. The fact that Phoenix was able to achieve a balance of being straightforward and genuine really shows that they are talented and intentional songwriters.

Another thing i really appreciate about this album is that is it so colorful. The synth tones and mixing on this album are attention grabbing because they aren't mixed in a traditional way. I think that the way they synths blend with the vocals is really powerful and also unconventional. But it is these unconventional choices that make the album more of a piece of art than a collection of songs. It feels like the goal of doing this was to show that rules are not everything and that as an artist you can bend the rules to get the desired outcome.

Bankrupt also has a large array of musical influences that are very prevalent throughout. I hear hints of the Beatles, the strokes, the beach boys, Talking heads, and many other artists as well. I also like this album has elements of alternative rock and synth pop while also carrying epic melodies that are reminiscent of 80's pop ballads. I guess what I'm saying is that this album might take getting used to but once you understand what's happening, it is actually a really amazing album.

On "Bankrupt!" Phoenix create songs that brought them to the top, while adding a bit of experimentation. My favorite track is probably "Don't" and there are many other fantastic tracks on here. There are a few flops on this album, but the majority of songs are good and cancel out the bad for the most part. This album is a good blend of what made Phoenix famous and new ideas.