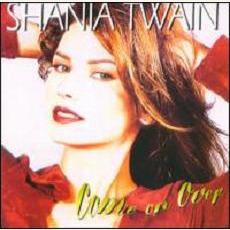 Tracks
People who bought this release also bought
Shania Twain's always managed to smoothly combine pop and country, and "Come on Over" is no exception. "Man! I Feel Like a Woman!" starts the album out. "I wanna be free" she belts out in the song, and it makes you wanna do whatever it takes to have a good time. That's what this album is about: Have a good time, and don't let anyone make you do otherwise!
It's almost comical that the second song, "I'm Holdin' on to Love" it revisits the theme of the album by talking about "being strong" and not letting anyone change how she feels about that one person. This song is just as catchy as the first and definitely as good. "Love Gets Me Everytime" is a joky way of looking at bad timing. "Don't be Stupid" makes fun of overprotective, mistrusting, and worrying guys. "From This Moment On" is a soft, incredibly sweet song. "Come on Over" is a very relaxed and yet upbeat song. "Get a life, get a grip" starts the song right off. We all need a break, and who needs the stress? "When", the next track is less optimistic. "Whatever You Do! Don't" talks about not wanting love and having it visit you anyways. "If You Wanna Touch Her, Ask!" and "You're Still the One" are both sweet.
Suddenly, the sound of the album changes with "Honey, I'm Home". That bad day we've all had is the idea behind this genius song. "That Don't Impress Me Much" talks about meeting all the wrong (conceited) guys who just don't have that "it" factor. "Black Eyes, Blue Tears" is a nice song about abuse. It still somehow manages to be catchy, though. "I Won't Leave You Lonely" is exactly what it sounds like. The 15th song, "Rock This Country" says "Let's get something started". And why not, with an album like this to start it to?