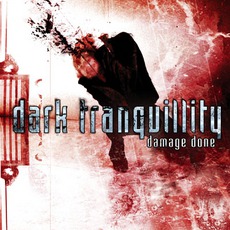 Tracks
Also by Dark Tranquillity
People who bought this release also bought
For melodic death metal, this was my first album I had listened to my these guys and now I am a believer! The first two tracks "Final Resistance" (extra-heavy riffs) and "Hours Past In Exile" (melodic death metal riffs everywhere) start the album down a long road of big hard metal chops that will have you blowing off the dust of your 6-string axe and callousing up the finger tips wanting to head-bang and jam along.

"The Treason Wall" opens with a lightening fast drum beat and launches the song into fast vicious speedy riff then levels off for some backbone and melodies along the way. Speaking of melodies, the instrumental piece at the end of the album, "Ex Nihilio" brings the album back into the dark with melodies and an arrangement that will make you want to hide and contemplate life (or at least the cool guitar and instrumental arrangements).

Many more good songs, these are just the ones on my current playlist because of limited room on device. Otherwise I would just loaded all the songs, all of the time because they all thrash out and it is hard choosing not to sync some. Buy this album!!!