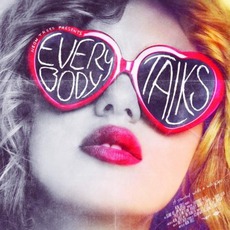 Tracks
People who bought this release also bought
i absolutely love neon tree's sound, especially in this song, and in "1983". Their lyrics are super-creative, and that is no different in this song. I especially love the chorus, both the lyrics and the sound of it. In case you were wondering, the chorus is:
"It started with a whisper,
And that was when I kissed her,
And then she made my lips hurt,
I could hear the chit chat,
Take me to your love shack,
Mamas always gotta back track,
When everybody talks babe."

Cool, creative chorus. The one complaint that I have about this song is that "everybody talks" gets a bit repetitive. But overall, i highly recommend checking this song out, it's fantastic.