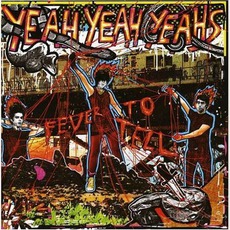 Tracks
People who bought this release also bought
I really love how much raw energy this album has. It's very genuine in that way. This album seems like it is very punk rock influenced while also being very modern and danceable. Like honestly if this came out today it would still sounds fresh and amazing because it was so ahead of its time.

This album feels very original as well. It feels chaotic and off the beaten path which I admire about it. I can't think of any other bands that capture the sounds this album does. It manages to Blane raw punk with some danceable synth grooves in a way that few bands can accomplish.

I also think the vocals on this album are pretty of the wall. To the point where this almost has influences from post hardcore and no wave music. Even though it's very slight in those regards I hear how this sound can be the product of so many influences. I honestly wish I came across this much sooner in life because I would have had a blast with this in middle and high school.