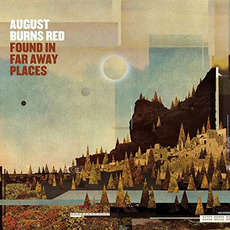 Tracks
People who bought this release also bought
I like ABR, I'll start by saying that. As far as this album, I don't know. Don't get me wrong, there are some good songs on here, but in a genre that has fought the stereotype of "all the music sounds like the same thing", I can't help but feel like this album gives into that stereotype a little. Almost every song on this album sounds alike. Yes, there are some more intricate things that make each songs different, but will every casual listener be able to identify those finer things? I'm not saying this album is a step back for the band or genre, it's more of staying pat kind of thing.

That's the negative, now the positive. ABR is constantly striving for ways to reinvent themselves, maybe it doesn't always pan out in my opinion, but they are always altering there sound to keep it fresh with each release. I like that. As far as favorite songs on the album: "The Wake", and "Ghosts" are great songs! Also, if you're looking for brutality, look no further. This album has all the ferocity and brutality of the past ABR albums, while changing things up and keeping it fresh. "The Wake" is one of the best metal songs of 2015 for sure.

Overall this album is not a terrible album, it's just not the best ABR album in my opinion. It definitely feels like 2015 album, although I know that probably makes no sense to anyone but me. If you are an ABR fan, you will enjoy this album, so I suggest picking it up. If you just like moshing and rocking out, this isn't a bad choice either!