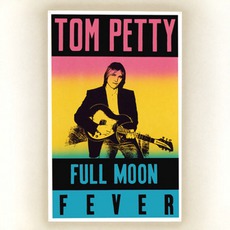 Tracks
People who bought this release also bought
This album is classic, and it's definitely one of my favorites. If you've only heard songs like "Free Fallin'" and "Yer So Bad" from Tom Petty, download this. As long as you even remotely appreciated those songs, you'll love this. Nearly all of the songs are catchy, but not in an annoying way like commercial slogans. Instead, they're true, good old, rock music. The lyrics are true, strong, and declaratory.
The songs speak of persistence, despair, bad luck, love, angst, and so many other common emotions. Just listen, and soon you'll be humming along as you connect to the songs.
The first song, "Free Fallin'" is, of course, a classic. In it, you can actually sense joy in Tom Petty's voice as he wails out that he's "gonna free fall out into nothing". This song is truly as American as the stereotypical girl it talks about in the opening.
Next, "I Won't Back Down" begins. I have only two words: power anthem. Oh yeah, and cheesy. However, it's cheesy in a good, 1980s sort of way.
"Love is a Long Road" and "A Face in the Crowd" are both slightly different from the previous songs in their sound, but they're equally as good. You might not be as likely to sing to them as hum, but you're probably going to enjoy them all the same. "Runnin' Down A Dream" follows them, once again embracing the persistence demonstrated in "I Won't Back Down".
The rest of the songs are great, with standouts like "Alright For Now", "Zombie Zoo", and "The Apartment Song", while "Yer So Bad" is probably the most well-known there. Give them a listen and see which ones are your favorites, as I'm positive you'll enjoy this example of classic music.