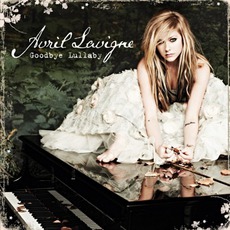 Tracks
6.
Stop Standing There
3:27
12.
Alice (Extended Version)
5:00
15.
What The Hell (Acoustic)
3:41
17.
Wish You Were Here (Acoustic)
3:46
18.
Knockin' On Heaven's Door
2:52
People who bought this release also bought
Outstanding iv'e been a fan of Avril since the first album i listen to and fall in love. With this album there is only 2 song that I, let's say, less like but overall this is an amazing album. It has some slow song to some punky rocky song. It's like an Eminem of it's genre. The BEST !!!
Another great album from Avril Lavigne. Although not many singles were released form this album in the UK, it contains some good songs. Stand-out tracks include: What the Hell and Everybody Hurts. Everybody Hurts is amazing! I cannot believe this song was not released as a single! I would buy the album for this track alone!
This is a great album! I love Avril Lavigne and always will! This album is more mellow, and shows one of the softer sides of Avril that we very rarely get to see. I listen to this all the time! One of the best purchases I've made in quite awhile.