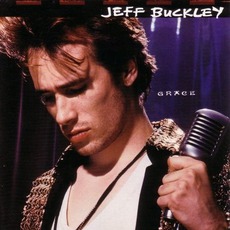 Tracks
People who bought this release also bought
I would say "wow" but that wouldn't even begin to describe "Grace" by Jeff Buckley, one of the best and most talented singers I have ever heard. It's heartbreaking to listen to, knowing that this handsome and talented man died tragically so young. Having such a story behind "Grace," the only studio album he ever released, makes it that much more fascinating.

"Hallelujah" is simply beautiful. It was my introduction to Jeff Buckley and only gets better every time I listen to it. He gets so much emotion out of every note, and his voice had an incredible range! "Grace" is another amazing track, it's more "rock" in tone. It's breathtaking to hear the notes he hits in so many of these songs, just impressive.

"Last Goodbye," "Lilac Wine," "So Real," at the risk of repeating myself I'll only say they're beautiful. "Lover You Should've Come Over" is a slower, with an easy-listening folk rock style. "Eternal Life" is more electric and faster, and that ironic title. Wow. "Dream Brother" is a particularly emotional track, it was apparently written to a friend urging him not to leave his pregnant girlfriend the way Jeff's father left him.

Five stars for the album "Grace" and I think I will grow more attached every time I hear it. Now to finish listening to the Legacy Edition of Grace, marking the tenth anniversary of Jeff's death. So sad that there won't be any more from this beautiful singer.