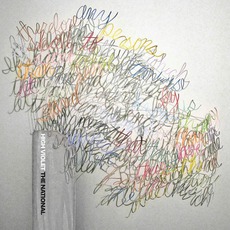 Tracks
People who bought this release also bought
High Violet is a multifaceted masterpiece. The lyrics are poetic, passionate and often unexpected. The instrumentation is subtle and complex. The vocals are haunting and emotive.

The album begins with Terrible Love, a song that sets the pensive mood for the album.

The melancholy deepens with Sorrow, possibly one of the most beautiful songs that The National has ever recorded. It is a simple but powerful song that anyone who has ever been sad or lonely can find solace and meaning in.

Anyone's Ghost picks up the pace a bit with The National's signature driving drum beat, and tells the story of a man who is being lied to by the girl he loves.

Little Faith is one of my favorites on this album. In my opinion, it is about crossing the threshold from adolescence to adulthood, a time when many people experience a period of cynicism and disillusionment.

Afraid of Everyone speaks about the fear one has over the responsibility of being a grown-up, a spouse, and a parent. Sufjan Stevens contributes back-up vocals to this track. In the end, the line, "You're the voice that's swallowing my soul," is repeated over and over. The effect with the back-up vocals is really stunning.

My favorite track, and in my opinion, the best track The National has done to date, is Bloodbuzz Ohio. This song is about the relationship, the ties, and the memories that are wrapped up in whatever place it is we call "home". For the lead singer, this place is Ohio. It's about leaving home, returning home, nostalgia, and coming to terms with one's past. The video is lovely, the music on this one is uplifting with a driving beat, and the vocals are pensive.

Lemonworld, I must say, isn't my favorite. This song is reportedly about the lead singer's wife and her sister. It's a good song, but it doesn't speak to me as much as others on this album.

Runaway is a calm, quiet retreat into one's own mind. It's a song you can stare out of a window to.

Conversation 16 - Let me just put it this way. It's a song that is moody and kind of reserved, yet it has the following line in it - "I was afraid I'd eat your brains, cause I'm evil." C'mon, that's awesome. I'm pretty sure I hear Sufjan on the background vocals on this one, too.

England is another calm, quiet song that you can just chill and relax to.

Vanderlyle Crybaby Geeks is not exactly my cup of tea, but many others seem to like it. And, like Lemonworld, even though it's not my favorite, I don't really dislike it, either. There are no tracks on this album that I skip when I hear them.

Overall, this album is one of my favorite albums of all time. I really cannot wait for whatever The National puts out next.