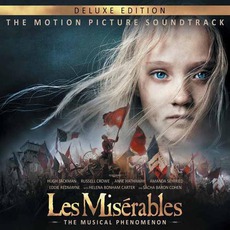 Tracks
Also by Claude-Michel Schönberg
People who bought this release also bought
I love this soundtrack. Nearly every song is a classic and is performed very well by the cast. The only thing I don't like about the album is the sound quality isn't good. This is because they didn't record in a studio, but actually on set. This is a shame but I do understand why they recorded it live.
I would still recommend it 100%. Fab!
Beautifully done and conveyed with passion. Not all performers are outstanding, but Anne Hathaway does a fantastic job as Fantine and the Eponine is phenomenal. Les Mis is such a wonderful musical that you can't go wrong with any of the recordings, but this one plays more strongly to the acting and emotion than other versions which tend to focus on the prettiness of the songs. If you want to feel the music, this is version for you!