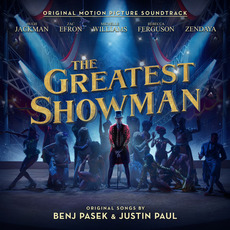 The Greatest Showman: Original Motion Picture Soundtrack
by

Various Artists
Tracks
People who bought this release also bought
This soundtrack is outstanding, the music is so catchy! You want to sing along throughout. I ordered this soundtrack as soon as we got home from seeing the film! Amazing film and amazing music reasonable price and easy to download. Would highly recommend.
Outstanding soundtrack from a stunning film. The songs are full of passion and emotion! Every word has something in deep. It is an exceptional masterpiece. Actors from the move include - Hugh Jackman, Zac Efron, Zendaya, Keala...
The soundtrack holds all the amazing tracks from the film as you'd expect, and is well worth the purchase if you truly found yourself drawn in by this incredible movie.
This is an awesome album, really good composition and lyrical process, benj pastel has done a great job co-writing this, and has excelled himself from LaLa Land which i personally didn't think possible, and excellent soundtrack for an excellent film!