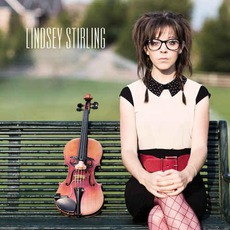 Tracks
People who bought this release also bought
A ground-breaking release from a ground-breaking Youtube sensation! Musical worlds collide as Stirling weaves a beautiful tapestry from her violin and intertwines it with a modern dubstep sound. It's a treat to listen to for lovers of both classical and modern music that will appeal to all ages and audiences.

The wonderful thing about Stirling is that (at least for this album), she provides a more than an average amount of music videos to go with her music. Most albums will get about 2-3 videos for each release, while this self-titled debut has 8-9 accompanying music videos on her channel to go along with the album; a rare treat from a rare breed of artist. I'm looking forward to future releases.
Amazingly addictive music! Even more so when you watch her videos. I bought the entire album, her music reminds me of Deviations Project. Both are totally awesome, I'm stoked about this newest edition to my music library! Thanks mp3Caprice!