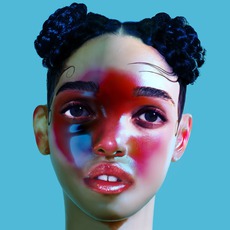 Tracks
People who bought this release also bought
This is an iname album. This album is ahead of its time when it comes to experimental textures. Anyone who loves son lux or James Blake or Bjork (really anything on that end of the musical spectrum) will find this album to be a welcome addition to their music library.

My personal favorite in the track listing is "give up". I love that this song is both soothing and creepy and it's sets a great backdrop for the lyrical content which is about not giving up on what seems to be an impendingly doomed love. This is only one of many amazing tracks on this album. This album has the sonic landscape of a thrilling horror film while maintaining the subtlety and minimalism that is popular in the industry today. But Lp 1 doesn't follow the trends around it; it is simply aware of these trends and incorporates them into its own dark and brooding landscapes.

Everyone who has an interest in where music is heading should be very aware of this album because this is the kind of creative work that pushes boundaries and will influence the new and upcoming generations of musicians. FKA Twigs is one of the beat out there at what she does.