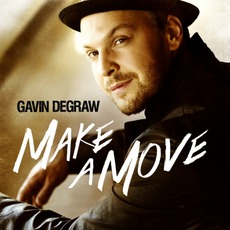 Tracks
People who bought this release also bought
Gavin Degraw is back with Make A Move. Usually making catchy songs that well, Let's face it, this album song sound like they are ready for radio but I feel he's one of the artists that should be heard more.
Consistent is what I would call Gavin Degraw. Albums that are always worth a listen and on the whole are worthwhile. A talented musician with releases that have been quite good. Some Great catchy songs like the opener, Best I Ever Had as well as Make A Move, I'm Gonna Try. It has more of a pop sound this time around but flow nicely from one song to the next.
Some may say not his best, other might say the opposite to that but whatever you might think, lyrically and vocally Gavin Degraw delivers most of the time and is always worth a listen. Always enjoyable and a class act.