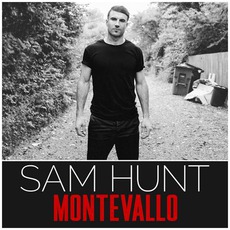 Tracks
People who bought this release also bought
Sam Hunt takes an interesting twist on country music with this release, especially in the song "Take your time", which combines singing with a kind of spoken word/rap for a really cool effect. His take on country music is definitely new and unique, which is nice, because as with any genre, a lot of the music begins to sound alike, even across artists. The nice thing is, that for country fans, the songs retain enough of that country vibe to still be country, they just add some more alternative effects to it.

Favorite songs: "Take your time", "Leave the night on", "Single for the summer", "House party".

Sam Hunt has an interesting voice as well. It's new and unique, but still country, just like the music he makes. I know its hard to predict how well an artist will do in the future, but I think Sam will at least moderately well with this future releases, and I think it'll be interesting to see if he infuses any other genres in his future albums. If you like country music, I think you will like this album.