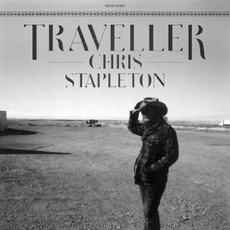 Tracks
People who bought this release also bought
So I keep hearing good this about Chris Stapleton, and I decided to check it out for myself.. He is good. Chris has a country blues/soul sound that I don't think I've heard for quite sometime. I really did enjoy the track "Tennessee Whiskey". I am on the lookout for more from this country vocalist.
Chris Stapleton has finally broken out from the background where he has been for so many years. His album, "Traveller", will make you realize that Country music has a come a long way, but can still be tied to it's roots. This album is full of "soul" but will appeal to the newest of Country music fans as well.

Some of the best tracks include "Fire Away", "Tennessee Whiskey", and "When the Stars Come Out". These haven't hit the mainstream yet, but when they do you'll want to be telling your friends about how you already knew how good Chris Stapleton is.

And if you aren't convinced yet, listen to "Daddy Doesn't Pray Anymore" and then buy the album! If that doesn't hook you on him, nothing else will!

Buy the album and begin enjoying a rare and very special talent!