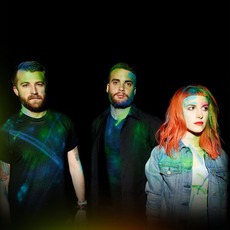 Tracks
People who bought this release also bought
Paramore isn't that big of a deal. "Still Into You" was the only song I liked on this whole album. It seems I am that way with their albums. One or two songs maximum sound good to me.
Maybe is just the choices Paramore makes because I think Haley has a pretty good voice. My duaghter like this band more than me.
I was not expecting "Paramore" to be as good as it is. I don't think anybody else did, nor did any of us have a right to think so. After the Farro brothers departed, it's been a long and strange road for Paramore. There was no telling what they were going to do next and if it would match the success both commercially or critically that "RIOT!" and "Brand New Eyes" did. However, Paramore have completely shocked me and put out the longest and best set of tracks of their career thus far. They are more mature, more silly, darker, and lighter than they have ever been. All the while they are showing us new tricks and coming away with an album which makes a statement and feels like a cohesive work throughout. It is simply put a masterpiece that is all the better for being a surprise. It comes with my highest recommendation, but I would strongly urge to check out the strongest tracks on here which are "Grow Up", "Part II", and "Still Into You". This is the album of the year.