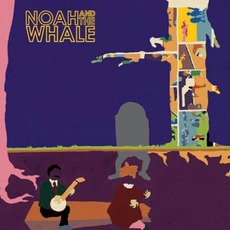 Tracks
Also by Noah And The Whale
People who bought this release also bought
A good mix, Noah and the Whale avoids becoming too commercial through a series of songs, some emotional and others happy.

The most memorable and catchy song from the album "Peaceful The World Lays Me Down" is the single "5 Years Time", which got a fair amount of radio play upon release. A bubbly, fun tune which doesn't get old, it's a good staple for music to play with friends over at the weekend.

The album also includes love song "2 Atoms in a Molecule" which is a nice, relaxing listen.

However it also ventures into frankly disturbing songs, such as "Jocasta", which borrows its title from the character of Greek mythology who gave birth to the infamous Oedipus, who after being abandoned by his parents unwittingly killed his father and married his very own mother, Jocasta. The deranging song speaks of such things as infanticide and is rather scary. If you listen through, however, you will be rewarded.

I would recommend buying this album only if you become familiar with the songs before doing so as some might not find what they expected.