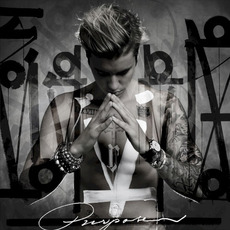 Tracks
People who bought this release also bought
As someone who isn't really a Justin Bieber fan, I have to say, this is a good album. As I continued to hear different singles from the album on the radio, I began to ask myself, "Why am I enjoying a Justin Bieber song?" So after researching a little, I come to find that Skrillex had a hand in producing this album. As a fan of skrillex, my interest in this music began to make sense to me at least.

This is definitely a great album with great songs. Some do sound similar, as it has this electronic-pop almost dubstep vibe that continues throughout, but each song stands on its own. This album is definitely better than his last album by far. I don't know what to think about the album artwork, but the music is good.

My favorite songs: "Sorry", "What Do You Mean", "Love Yourself", "Company", "The Feeling", "I'll Show You", and "Where Are You Now".

"Sorry" is probably the biggest or most popular song on the album in terms of radio play. It's about having a realization that maybe a relationship that was purely physical at one point was something greater, and wanting to have it back to have another try.

"What Do You Mean" seems to be about being in a relationship where you can't do any right by the other person no matter what you do.

"Love Yourself", which is co-written by Ed Sheeran, is a great song about a girl that's full of herself, and thinks she is the greatest thing. This song serves as a reality check for her. The acoustic vibes of this song are very ed-sheeranesque, very laid back and chilled out.

"Company" is just about wanting to be in the presence of your love.

"The Feeling" with Halsey, seems to be about contemplating if someone is truly in love, or as the song lyric goes "...In love with the feeling...". Good song, and I think necessary for a lot of today's young people who just jump into relationships and marriage without putting any thought into it.

"Where Are You Now?" with Skrillex and Diplo, is a song about how the singer was there when the other person needed him, but now that he is struggling and going through a rough time, hes finding that the person isn't there for him when he needs it the most.

As I said before, this is a great album, with many hit songs on it. I didn't even touch on the vocal ability, which is excellent on this album, Justin's voice seems to really be aging well. I recommend this album to beliebers and non-beliebers alike, this is just an all around good album, and many people will enjoy if they can just get over the fact that they're listening to a Justin Bieber album.