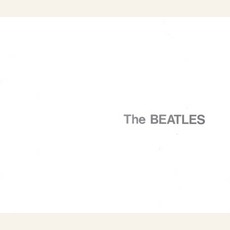 The Beatles (The white Album) (1987. UK Stereo)
by The Beatles
Tracks
People who bought this release also bought
An album made at a time when relationships between the four were pretty low. It often comes across as 4 solo albums merged into a double album.
Nevertheless, there are so many gems on this album to allow us to ignore the disharmony. John gives us "Happiness Is A Warm Gun", Paul gives us the disturbing "Helter Skelter" whilst George lets his (and Clapton's) guitar gently weep.
Like "Exile On Main Street" by their mates, this is a messy album, but wonderfully so.