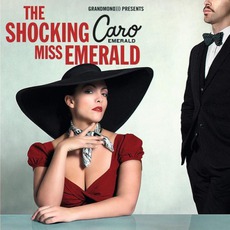 Tracks
People who bought this release also bought
In her sophomore album, Caro Emerald proved that she is much more than a one-hit-wonder. Those who expected a totally new style might be a bit disappointed, but in a world filled with fabricated female vocalists, Ms Emerald continues to sound refreshing.
Someone has already said that she is the ultimate pin-up and that is not far from the truth: as you listen to her songs, you can feel flirtation vibrating through her vocals, especially in songs like Tangled Up, Excuse my French and Paris (where she sings in tantalizing French!)
Amy Winehouse orphans definitely can relate to the Dutch Diva.
The whole album is worth listening to and it does get addicted; once you start, you cannot stop listening to it.