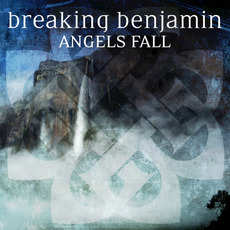 Tracks
Also by Breaking Benjamin
People who bought this release also bought
I haven't been a fan of Breaking Benjamin that long, but ever since I heard this song I fell in love with the band. It is a heavy song with a deep meaning to it. It is telling us that even if we fall, we can't give in to what we don't believe in, we must keep believing in what we do, and to not let anybody change who we are. It sounds like a classic Breaking Benjamin song that could have been a song off of Dear Agony or Saturate. Benjamin Burnley wanted to go back to the bands roots and he did with the new members. He brought the old feel to a new song. This song shows that artists can still sound the same now, as they did back when they were starting out. There are artists/bands that change their sound to make it "Radio Rock/Metal" but Breaking Benjamin is one band that will never change their sound. I will continue to listen to BB and will stay a fan through the good and the bad. This song is a MUST BUY for any Breaking Benjamin fan or any fan of modern rock.
I have been listening to Breaking Benjamin since their first album "Saturate". Benjamin Burnley has outdone himself with the single "Angels Fall". The music is haunting beautiful and the lyrics are poetic. In the lyrics, you can feel that no matter how bad things get, you just keep trying.

"When angels fall with broken wings, I can't give up, I can't give in". It talks about the struggle within which we all have from time to time. What a great lyric. Keep this up and I will continue to be a big fan. I am a but out of their demographic of fans, but I do enjoy them and got my daughter hooked on them as well, who is in their demographic of fans.

Did I mention the guitar riffs and the drum beat? They too are excellent. The members of this band, although only Burnley is only constant member, have great talent. Burnley has an eye for talent as well.