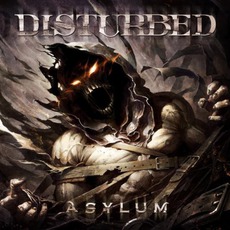 Tracks
People who bought this release also bought
This album starts out strong and finishes with just as much power. It has many great songs like my child, serpentine, and warrior. 1000 Fists is a slightly better album, in my opinion; but Asylum is still worth the money and time. I have listened to this album countless times. Don't miss out
Hey Disturbed lovers, and metal-heads! This album is one of the greatest, most heaviest albums from Disturbed, (GOOD THING FOR METAL-HEADS!). Not to mention, MP3 Caprice offers the greatest deals on music that is legal. Try to find other cheaper websites, that don't make you pay a membership fee. GO DISTURBED AND MP3CAPRICE!
I totally agree with Kupe. I actually think this is Disturbed's best album "Asylum" is fantastic. My favorite song is Another Way To Die... You can't say you don't like something 'til you have had or tried it before! I recommend this.
Good album, has some great rifs and songs. If you have liked 10000 fists then you will also like this album. The only disappointment is that they have moved away from the heavier stuff they used to do.