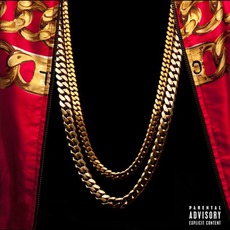 Tracks
1.
Yuck! (feat. Lil Wayne)
4:48
4.
No Lie (feat. Drake)
3:58
5.
Birthday Song (feat. Kanye West)
5:07
7.
Extremely Blessed (feat. The-Dream)
4:06
8.
I Luv Dem Strippers (feat. Nicki Minaj)
4:00
9.
Stop Me Now (feat. Dolla Boy) (feat. Dolla Boy)
4:37
11.
In Town (feat. Mike Posner)
3:27
12.
Ghetto Dreams (feat. Scarface & John Legend)
3:44
13.
Wut We Doin? (feat. Cap1)
4:26
14.
Countdown (feat. Chris Brown)
3:52
People who bought this release also bought
So I have been listening to this for a while and it is,at the least,ok.I really like the beats on this album. They are really good on a lot of them. The lyrics though I don't know about if I can listen to. A lot of them I don't think I would be listening to.Some of the hooks on these songs get a bit repetitive.Some but not all. Not really liking that part on this album.Not saying 2Chainz is a terrible rapper(He can get bad at times),but overall this album is just ok.
2 Chainz has been kicking around the hip-hop sidelines since the early Aughts and until recently wasn't a known name. Thanks to high-profile tracks that he's been featured on like Kanye West's "Mercy" and Nicki Minaj'S "Beez in the Trap" he's turned into a slightly recognizable name. Now comes his first album the hyped "Based On A T.R.U. Story." 2 Chainz is by no means a great rapper but something about his almost self-consciously bad delivery is very entertaining. I'll start with the lead single "No Lie", this song features the increasingly same sounding Drake. The song pales in comparison to the rest of the album and it seems the only reason for it to be chosen as the lead single was of Drake's somewhat high-profile name. "Dope Peddler" is a much better song with a interesting breakdown where you hear the sample uninterrupted. This song is by no means single material but it is an interesting record. Next is the song "I'm Different" and by different i think he means the same as a million mediocre rappers. Overall this is a bad record with a few enjoyable moments. My highlight would be the hilarious "Extremely Blessed."