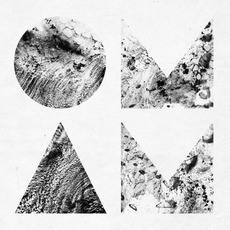 Tracks
Also by Of Monsters And Men
People who bought this release also bought
Of Mice And Men have provided us with yet another great album! I love their unique sound. If you're a fan of that sound as well, then you will not be disappointed with the band's second release "Beneath The Skin". They find a good way to keep that signature sound of theirs while still evolving into something great, and staying relevant. I think this is a great follow up to their last album, as this unexplainable feeling about it, that you feel permeating through each track. The songs aren't too heavy or poppy, they're actually very acoustic-driven, but somehow they each still feel huge! "Crystals" is a great example of this. It is not really a fast-paced song, but it just feels like it is, and it pulls you in, and gets you to bob your head back and forth quite a bit.

My favorite songs are: "Crystals". "Wolves Without Teeth", "Empire", and "I of The Storm", but the others are fantastic as well!

Overall, I think if you were a fan of the band's first album, you won't be dissapointed by this release either. Some bands have one great album, and then it seems like they just fall off, but I assure Of Mice and Men is not one of those bands. They have a great staying power in this diverse music industry. I would say buy this great album, you won't be upset. Great mix of songs on this album!