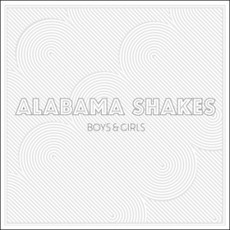 Tracks
People who bought this release also bought
Alabama shakes definitely have a different sound that is funky and eclectic yet tasteful. They have rhythm with a soulful sound that makes you want to bob your head to the beat. Hold on is the most definitive example of this harmony of sounds. It is great for a drive on a sunny day. I, however, think some of the messages of the lyrics are lacking. That is why I must rate it at 3 stars.
Who did this chick kill to get a voice like dat? No one on my death list so that's kind of disappointing...
Alabama Shakes is definitely blues rock, with great variety in the tracks of what I believe is their first album, "Boys & Girls". The song "Hold On" got me interested in this band and I love what I could preview of the whole album, except for one song - "Goin' To The Party". I hope they get established and make more music. I bet they're great live!